Cardiopulmonary resuscitation and use of defibrillator training (1 day) | Formation à la réanimation cardiopulmonaire avec usage du défibrillateur (1 jour)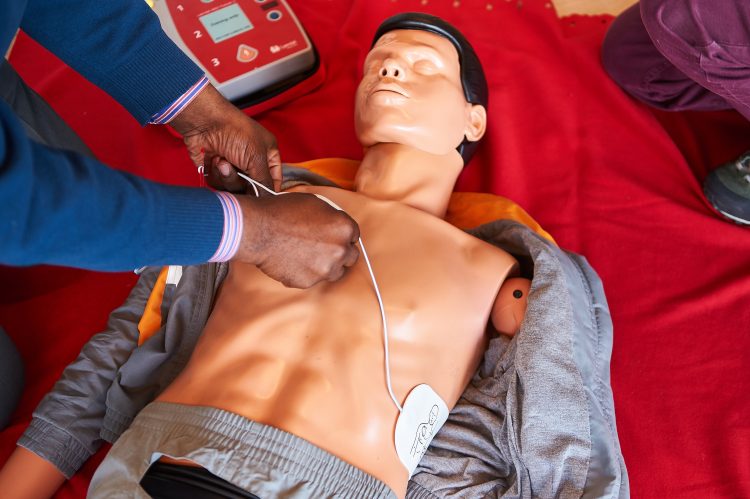 Descriptif de la formation
A few minutes are enough for it to be too late in the event of unconsciousness and absence of breathing. This training will teach you how to manage a unconscious casualty whether he/she is breathing or not, and to proceed efficiently with a cardiopulmonary resuscitation with or without a defibrillator. It will also teach you how to position a casualty who is breathing on the side with clear airways.
Training method:
Active pedagogy, scenarios, practical and reflective exercises, exchanges and discussions
Content:
Essential intervention rules including the call for emergency assistance
Control of vital functions
Cardiopulmonary resuscitation of an adult using a defibrillator
How to place a casualty in a side recovery position
En pratique
Please contact our secretariat Formipro by phone 02 371 34 24 or by email formipro@croix-rouge.be to plan this training in your facilities.
Kind of training: Intra-enterprise training (in your office)
Number of participants : group of 12 people maximum of a same organisation
Terms of Access: Active participation during the entire training together with a good understanding of the English language are required.

Price : upon request